A-Star Education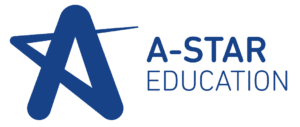 Gateway Education was acquired by A-Star Education, the "thought-leader" in Global Education in 2017. Originally founded under the name of ChangedEdu, the new name reflects our dedication to equip our students with the necessary skills to excel in our fast-changing society. As an education group (headquartered in Singapore), we focus on high-quality education throughout our portfolio of schools, enrichment offer and transnational education. Our ambition is to become a global education specialist and within A-Star Education we can rely on expertise gathered throughout many years in our different education solutions to deliver on this ambition.
Leadership:
Brian Rogrove, Founder & CEO
Prior to founding A-Star Education, Brian was CEO of Asia Pacific for Cognita, one of the largest private K12 groups for 8 years. Since founding the business in 2008, Brian grew the business from a start-up to representing over 65% of the total group EBITDA. Brian has invested US$500 million inot the Asia Pacific region over the last 8 years across a wide range of both M&A and Greenfield assets in the education sector. Brian also led two rounds of private equity investment into Cognita, including the sale of 50% of the company to KKR in 2013. Additionally he led a £280 million public bond offering in 2015, the first for the company.
Ambassador Kirk Wagar, Chairman
Ambassador Kirk Wagar was confirmed by the United States Senate on August 2, 2013 and was sworn in as the United States Ambassador to the Republic of Singapore on September 4, 2013. He served as Ambassdor until January 20, 2017. In January 2017, Ambassador Wagar started a global investment and strategic advising firm, Wagar Global, representing investors and businesses looking to expand to unfamiliar markets, focusing primarily on the Americas and Asia. Ambassador Wagar was appointed to the Board of Governors of the East-West Center in Honolulu in January 2017 for a term ending in 2020 by Secretary of State John Kerry.
Nick Cator, Director
Nick is Anglo-Belgian and started his career in London and New York in leveraged finance and in private equity. Nick joined Verlinvest in 2006 and was appointed Director of Business Development of Armonea, the largest nursing home operator in Belgium. He soon joined the Verlinvest investment team, making investments in Europe, India and the U.S. in a range of industries. In October 2014, Nick was appointed Executive Director, responsible for opening the Singapore office with a focus on the retail, hospitality and education sectors